THE INAUGURAL MALAYSIAN

FILM FESTIVAL IN SINGAPORE
Launching on Malaysia's 60th Merdeka Day, the inaugural Malaysian Film Festival will celebrate the very best of Malaysian  cinema here in Singapore at the Old Parliament House (the Arts House) for 4 days from 31st August to 3rd September 2017. Veteran Malaysian filmmaker, Mr Hassan Muthalib, who has been an integral part of the Malaysian film industry for the last  50 years, will be curating this year's lineup.
The movies featured at this year's showing include critically acclaimed Tamil film "Jagat", Malay film "Redha" as well as Malaysia's record smashing breakout hit, "Ola Bola". "Ola Bola" is a story set in the 1980s about an unlikely team of footballers who have only one chance left for international glory, and have to find it in their hearts to overcome their individual odds and unite for the sake of an entire country.
The festival will also feature a supporting art exhibition, along with panel discussions and talks by the directors of some of the featured films.
The Malaysian Film Festival in Singapore is co-organized by DMR Productions and independent creative Angelina Lourdes. DMR Productions produce CausewayExchange (CEX), an annual arts exchange festival between Singapore and Malaysia that provides a platform for creative industries from both Singapore and Malaysia to share their work, network and explore new possibilities. The festival has been going on for 8 years and has presented over 200 artists across all genres and has attracted an audience of over 30,000.
Independent creative Angelina Lourdes has organized and produced over 20 events and exhibitions locally and internationally and has seen her work featured in the likes of Rolling Stone, Forbes and national newspapers across the world.
ABOUT THE CURATO

R:

MR HASSAN MUTHALIB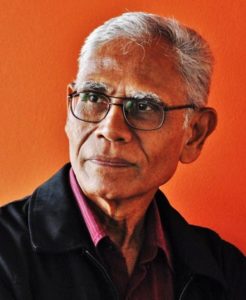 Mr Hassan Abd. Muthalib is a self-taught artist, designer & filmmaker who has been involved  in the film scene for 50 years. He directed the popular, animated Sang Kancil series & Silat Legenda, Malaysia's first animated feature film. He is officially recognized as the Father of Malaysian Animation & as an Animation Pioneer by Singapore's Nanyang Technological University.
Hassan is a film historian & a film critic. His writings appear in many books & academic journals overseas. His book, Malaysian Cinema in a Bottle published in 2013, is a history and analysis of Malaysian cinema from the first film screening in 1897 right up to 2013.
He conducts film & animation workshops in many countries on story development and visual storytelling and is also a jury member for numerous local & international film festivals. For his achievements, he was awarded an Honorary Masters in Creative Technology by UiTM where he was an Artist-in-Residence.